The past week has been a crazy whirlwind of events that have somehow left me with a week off work and no plans whatsoever. A sort of surprise vacation. It's sort of a long story, but it doesn't matter now.
No complaints here. I'm long overdue a vacation. But I'm not about to sit around my apartment all alone for a week. So, me and K decided to take a spontaneous trip to...Toronto, Canada!
It's everything I love, staying in hotel, taking a roadtrip, being with K, getting outside the U.S. for a couple of days, good food.
And it's everything she loves, seeing birds she hasn't seen before. K is a major bird nerd and the first thing she did when I said "Why don't we go to Toronto?" is look up which birds live around there. So, we'll definitely take some binoculars and pack a picnic and spend some time at a nature preserve. Maybe we'll see one of these (Scarlet Tananger):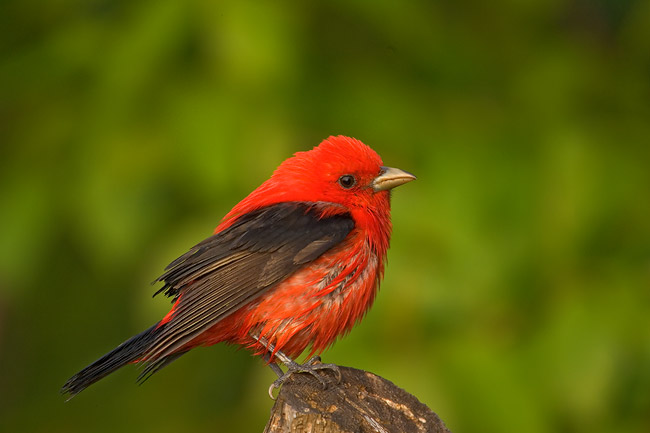 or one of these (Wilson's Warbler):
I think it's so cute how much she loves birding. And the birds are cute too! I don't really care what we end up spending our time on. I'm just so happy to be spending some time alone with her, she's been pretty preoccupied lately. I do want to try to make it to Wellesley & Church, the famous gay area of the city in Toronto.
Anyone been to Toronto? It will be my first time in Canada, any tips? Recommendations of things to see?